If you've been keeping up with our latest postings, then you already know about the advantages of using Next In Line for online check-in and appointment confirmations and reminders.
Next In Line is a web-based appointment scheduling application that streamlines front office tasks and fuels your business toward the next level of success. It not only brings benefits to your office personnel but it enhances the customer experience. For now, let's talk about the advantages of using Next In Line's virtual waitlist feature in your veterinary office.
A Better Wait-Time Experience
Nobody likes sitting in the waiting area for an extended period of time. Not only does it frustrate clients but it puts stress on your front office workers as they watch the customers become aggravated. Even when people aren't in a hurry, a wait time exceeding 15 minutes tend to be frowned upon. With a virtual waitlist, customers can see where they are at in line, allowing them to spend their time doing things they need to be doing rather than hanging out in the waiting area.
They can go outside and make an important phone call, pull out their laptop and send a pertinent work email, or go outside and enjoy the weather if it's nice and breezy. They can even shop through the items you have for sale, which means an increase in revenue for you.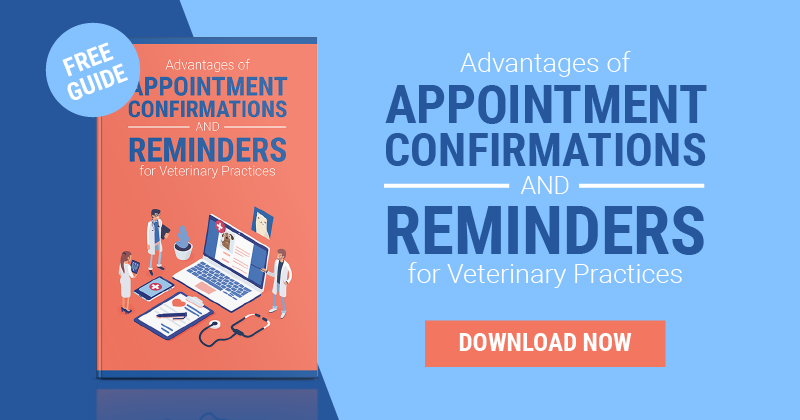 Enhanced Perception of Wait Time
Studies have shown that the perception of wait time is far more important than the actual amount of time your customers have to wait, especially for impatient customers. When using a virtual waitlist, you can easily give each client an estimated wait time, which eliminates uncertainty and enables you to enhance the overall perception of how long the clients are going to have to wait. And being that customers will be able to tend to other important things they have going on since they know where they are at on the waitlist, this further enhances their perception of how long they are having to wait.
Increase Levels of Customer Satisfaction
No one wants to walk through the doors of your veterinary office and dread having to wait. This is what happens, though, when they have had a bad experience in the past. You want your clients to walk through the door knowing they will be provided an estimated wait time. It's all about establishing positive expectations. And while some businesses look at publishing wait times as a kiss of death (because you never know when one customer's wait time might not be accurate), from an overall viewpoint, it allows your clients to build realistic expectations as to how long they are going to have to wait. And when you meet these expectations, customer satisfaction levels will soar through the roof.
Improve the Flow of Customers
One thing that is primarily different from your practice than other medical practices is that customers will have their pets with them while in the waiting room. As you can imagine, this can easily make the wait time much more stressful, especially when trying to take care of a sick pet who is desperately in need of treatment.
With Next In Line's virtual waitlist, the flow of clients can be improved, making the wait time much less stressful. And being that your veterinary office has separate departments (one for preventative checkups, one for emergency services, one for picking up supplies, etc.), it is pertinent from the moment customers walk through the door that they are in the correct wait line. With a virtual waitlist, clients are automatically added to the correct waiting queue from the moment they sign in. There is no having to worry about being in the wrong line; this eliminates confusion and improves customer flow.
Maximize Productivity
Imagine how much you can get done throughout the day if all of your clients are served correctly and in the order that they arrived and according to their scheduled appointments. It can be very confusing trying to squeeze in a walk-in or emergency appointment, however, customer flow can be enhanced when using queuing technology that keeps each customers' wait times synced with your scheduled appointments. This helps to ensure all scheduled appointments are seen according to their scheduled times, while walk-ins and emergency appointments are squeezed in at the most appropriate times to keep wait times minimized. And since your front office personnel won't have to spend time trying to squeeze in the appointments, they can spend their time focusing on other core operational tasks, which maximizes productivity throughout the entire office.
Increase Revenue
As we mentioned before, one of the most notable benefits of a virtual queue, especially for a veterinary office, is that it allows customers to see where they are at in line, giving them the opportunity to shop around your store. No one wants to sit in a chair for more than 15 minutes, and this is why you should always have your supply area either connected to the waiting area or only a few feet away. The idea here is to simplify the ability for your clients to shop while they are waiting. And this not only allows customers to complete their shopping for pet supplies while they are waiting, but it can lead to increased revenue for your practice as well.
Learn more about Next In Line's virtual waitlist benefits here.