YOUR 24/7 SCHEDULING ASSISTANT
Veterinary Appointment Scheduling
Be where your clients are when they want you.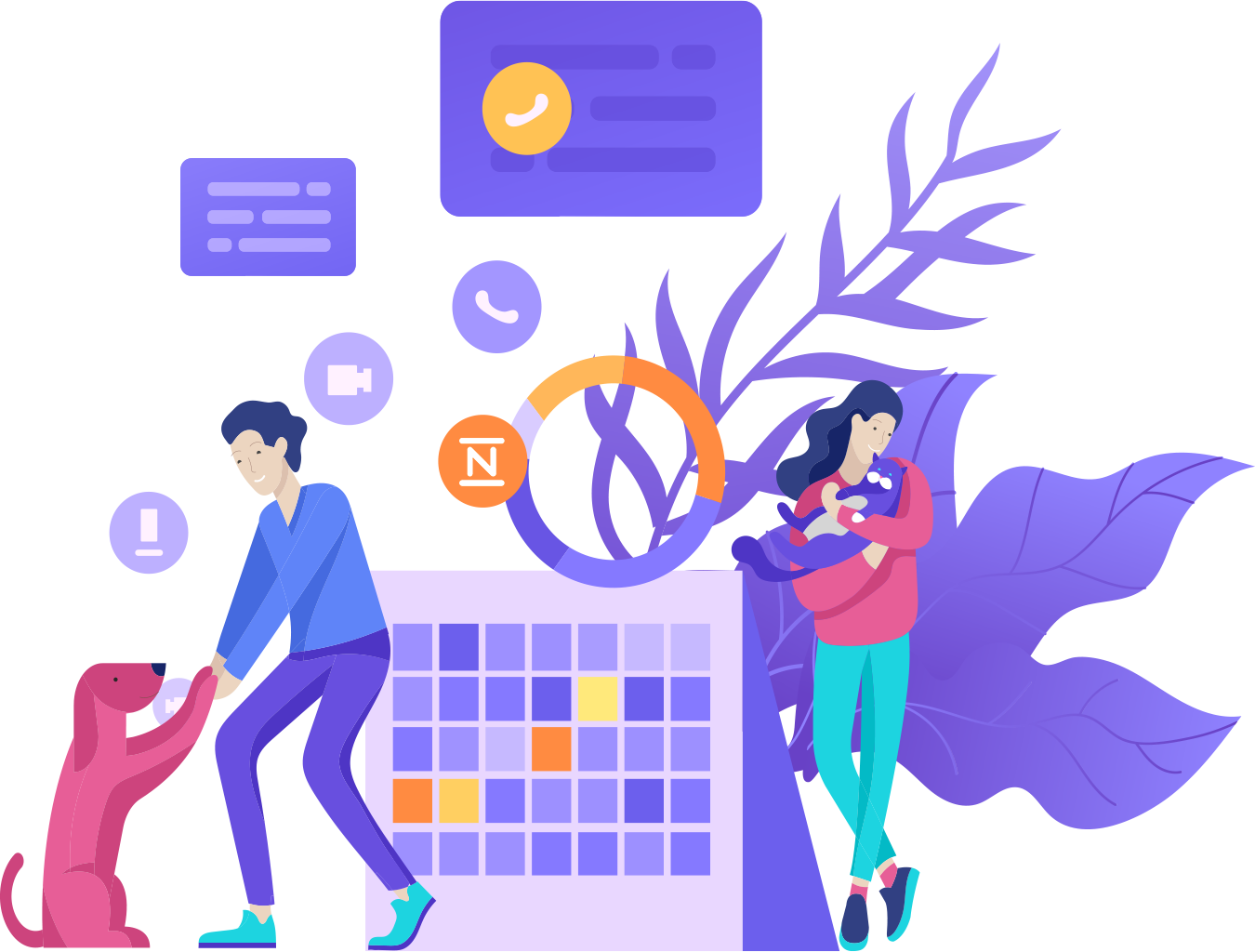 Next In Line puts your practice first and becomes an extension of your staff. We offer flexible veterinary appointment scheduling, a virtual wait-list, and custom reminders designed to alleviate stress and let you and your staff get back to doing what they enjoy doing — providing patients with the best care and experience possible.
Next In Line's real-time online booking platform for veterinary hospitals helps automate the client scheduling, registration, and intake process for your practice, saving you time and money.
With Next in Line you can
Give Patients 24/7 Access
We live in an instant gratification world, where people expect to order or book anything online whenever they want. 
Next In Line enables your front desk to be open 24/7, so pet owners can schedule appointments when they have time! Clients of ours have had pet parents booking their appointments at 2 or 3am. Now you can be online when they are.
Improve the Pet Owner Experience
Not all clients are able to fit you into their busy schedule and call your clinic during the day. If they are able to call, they might be put on hold for a few minutes or spend several minutes on the phone booking the appointment. 
By utilizing Next In Line, you are fitting your hospital into your client's schedule, not the other way around. This will improve their client experience and make things more convenient for them. Pet owners will thank you for using a system like Next In Line!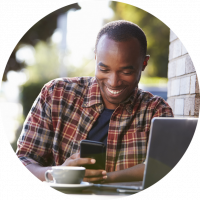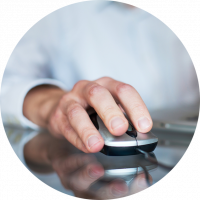 Appointment requests and phone calls require staff to manually approve the booking and enter the pet owner's information into the system.
Next In Line can seamlessly integrate with your practice management system to automatically input all of this information.
Our modern, virtual waitlist allows you to send messages to patients regarding any last minute appointment openings. This saves staff time, while ensuring your schedules stay as full as you'd like! Practices have been able to fill last minute cancellations under 15 seconds!
Increase practice efficiency and resource allocation: some practices spend 4-6 minutes on the phone with pet parents asking for demographic information, patient symptoms, and then finding an appointment that works for the client and provider. Through Next In Line, this process is reduced to under 30 seconds, and frees staff to focus on other high priority tasks.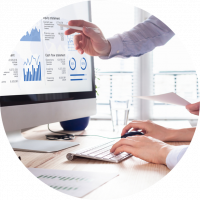 Industry-Wide Integration
Next In Line is a comprehensive online veterinary scheduling software with integrations across the veterinary industry. These integrations ensure a smooth experience for your user, as well as ease of use for your team.
Save time and save money by using Next In Line's online scheduling technology alongside the following systems.
Improve Your Veterinary Appointment Scheduling Process
Strong scheduling protocols make all the difference in client satisfaction and loyalty. Follow these best practices in veterinary appointment scheduling to help your clinic find its flow.
On any given day, there can certainly be a lot going on at your vet clinic! One moment, a family arrives with a new pet for their very first exam. In the next, a regular client is frantically calling in need of urgent care for their beloved furry companion. The range of situations a vet clinic must face is far greater than that of the average physician's office, and even small scheduling hiccups can quickly get out of hand. How can you avoid putting undue stress on your hardworking staff or disappointing your clients… or worse still, drive them away? Developing a carefully thought-out scheduling protocol – and taking advantage of the uniquely tailored veterinary scheduling software offered by Next In Line – can help you keep chaos at bay, enhance efficiency, and maximize the quality of your services.
Ask the Right Questions
When a client calls for an appointment, staff should ask a few strategic questions:
"Why would you like to bring [pet's name] to the clinic?"
"Is there a certain doctor you'd like to see?"
"What days/times work best for you?"
The first question lets staff evaluate how urgent the situation is – a sick pet should be seen as soon as possible, while a routine checkup or vaccine booster can be scheduled a few days out. The next question allows you to make sure the client is given the opportunity to book with the veterinarian they feel most comfortable with. Clients without a preference are a great opportunity for newer staff members to build relationships with the clinic's clientele. The last question helps determine a window of time that works best for your client.
No matter how efficiently phone calls are answered, it can still be challenging for clients to find the time to call for an appointment. Next In Line can drastically streamline this process by providing your clients 24/7 access to appointment booking and automatically uploading pet information to your practice management system.
Stagger Appointments and Expect the Unexpected
Booking multiple sick pets back-to-back will most likely lead to staff running behind and long wait times for your clients. Instead, alternate between preventative exams and care for sick patients, and stagger the appointments between doctors so your technicians don't get pulled into a tug-of-war. You should also reserve a number of same-day appointments for pets requiring urgent care. If those slots aren't filled within an hour or so of their start time you can free them up to non-urgent cases, such as a new puppy exam, a client on the waitlist, or walk-ins. This is an excellent opportunity to capture new clients too! Today's veterinary clients are savvy shoppers with little time to spare, and online booking for vets is in high demand. Next In Line's virtual waitlist feature will send notifications of last minute openings to your clients, delighting busy pet parents and saving time for your staff. Veterinary appointment scheduling is a no brainer!
Combat No-Shows
Perhaps the only thing worse than overbooking is underbooking! No-shows aren't just bad for your practice's revenue, they disrupt the scheduling flow and result in fewer pets receiving needed care. Fortunately, it's never been easier to keep clients on track! Automated veterinary appointment scheduling will revolutionize your staff's ability to guide even the busiest patron through your door, right on time. Automatic text messages, emails, and phone calls reduce the burden on your associates while ensuring each and every client receives plenty of notice for their vet appointment.
The impact that taking control of veterinary appointment scheduling will have on your practice cannot be overstated. Do you want to see increases client satisfaction, improves patient care, grows your practice's revenue, and lifts employee morale? Take your clinic to the next level today with Next In Line.
If you're still keeping your staff busy with phone calls or mailing endless reminder postcards, there's a better way! Managing a successful veterinary clinic means being constantly on the look-out for ways to improve services and simplify day-to-day tasks. Today's consumers are going mobile, and savvy practice owners know that veterinary scheduling software is the key to keeping up. Read on to learn how automated reminders are revolutionizing veterinary services.
1. Automated Veterinary Appointment Reminders Save Time and Money
Hours can be spent each day on reminder phone calls, and the expense of mailing postcards adds up quickly. Here's the kicker: many clients actually prefer digital reminders over being interrupted by a phone call. A text message lets your clients receive reminders without breaking their stride and respond when it's convenient for them. Automated reminders are good news for your bottom-line too, freeing up hours of labor and letting staff spend their time and energy more effectively.
2. Emails Alone Aren't Always Enough
Think emails are just as good as text messages? Think again. Many of us are overwhelmed by our overstuffed email inbox, and the last thing you want is for a pet to suffer because an important health reminder wound up in the spam folder by mistake. Even though most of your clients can be reached on the go through a handy device in their pocket – according to the Pew Research Center, 96% of Americans own a cellphone of some kind – not everyone has a smartphone with internet access. By utilizing a range of reminder options, including text messages, emails, and phone calls, you'll keep the connection between clinic and client strong.
3. Build Trust and Encourage Client Engagement
Next In Line's customizable veterinary scheduling software empowers clients to play an active role in their pet's medical care. Keeping track of annual exams and vaccine boosters is tough, but it doesn't have to be! Boost compliance by making it simple to book vet visits online, with consistent reminders to help your clients stay on top of their pet's routine care. Clients will appreciate being able to easily fit access to quality veterinary care into their busy lives.
4. Reduce No-Shows and Increase Revenue
The number one reason pet parents fail to show up for vet appointments is pretty straightforward: they simply forget. Getting to know your clients and tailoring your reminder strategy to their needs will go a long way towards preventing no-shows, while automating your processes will prevent clients from falling through the cracks. It's important to prioritize clear communication, and provide reminders that your clients will actually see.
Another common issue is last-minute cancellations, which sometimes happen when a pet's condition suddenly improves. Next In Line lets you fill last-minute appointment cancellations in seconds – more pets get the care they need, and your practice avoids lost time and revenue. Good news for everyone!
5. Improve Care and Enhance Customer Experience
With the help of advanced veterinary appointment scheduling software, your clients will love the ease and simplicity of taking their furry family to your clinic. Next In Line understands that the needs of your clinic and clientele are unique, and will take the time to ensure you receive a platform that's right for you. Even small details can pay big dividends in client satisfaction and loyalty – your customers will notice and appreciate your dedication to providing the best experience for them and their pets.
Schedule a demo today and see how Next In Line can be tailored to meet the unique needs of your clients.
Stay in the know and help your practice maximize its efficiency!